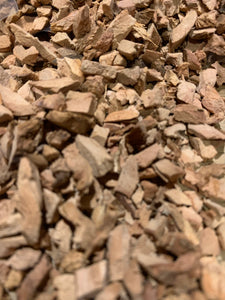 Also known as Low John the Conqueror, it can be used for various magickal needs and is a good one to keep in your witchy apothecary. 
Galangal root is a spice native to Southern Asia, closely related to ginger and turmeric and has been used in Ayurvedic and traditional Chinese medicine for centuries.Used in natural therapies improve certain ailments, as it's believed to help treat infections, reduce inflammation, boost male fertility, and even fight different types of cancer. Galangal root may reduce disease-causing inflammation, as it contains HMP, a naturally occurring phytochemical that is a potent anti-inflammatory. A taste similar to ginger and  an be used in its place if you do not possess any.
Now my witchy fellows, this multi-use spice can be used in a variety of ways, from creating protection amulets or pouches to carry with you to adding a little luck to your life. For luck in money, wrap in a leather pouch with silver to draw cash your way….so figured moving with the times, I can't see why adding to a green bag with a sliver coin (5p- 10p?) wouldn't work just as well. 
Break into a powder and burn to release spells back to sender, break a spell you may have done…..you know, perhaps the one that went a little too well/bad…and to remove curses or hexes. 
Sprinkle around the home to promote lust…or maybe just the bedroom, like in a bowl, by the bed….hey I have teenagers, I do not wish to witness that kind of mayhem!
Said to aid psychic development, knowledge and contact with Guardian Spirits,  when it is worn and also used to guard the bearers health.
In Short:
Magick: Protection, Health, Money, Psychic Power, Hex-breaking, Lust, Energy, Psychic Enhancement, Luck
Gender: Masculine
Planet: Mars/ Jupiter
Element: Fire/ Water
Deities: Horus, Thor, Ares
Comes in a baggie weighing approximately 25g